Night Call, 1965-66
This is the first-run of this program, running in 1965-66. There are 86 of these programs in this collection.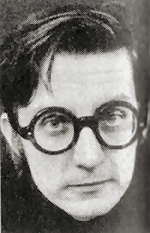 This program began as an issue-focused program on three radio stations – WBAL, Baltimore; WHO, Des Moines; and KSL, Salt Lake City. It was designed to be broadcast simultaneously over the three interconnected stations, with a host in each station, and one guest. The start date was April 26, 1965.
Sometime after the program started, it was converted to a network program with one originating station (in Dearborn, Michigan) and 25 stations on the network. The host for the networked program was Russ Gibb, who was later known for owning and operating rock music venues, developing cable TV systems, and continuing to be a life-long educator.
The program dicussed national concerns and personal issues, including abortion, drug abuse, the Klan, Viet Nam, gun control, and many more. The National Council of Churches was a partner in this enterprise.
The program ran for 230 episodes in 1965 and 1966. The program was eventually cancelled with the concern that the available electronic equipment was not adequate for quality radio program using long-distance phone lines for callers and guests.
The program was re-started two years later, wtih new, specially-designed equipment created by consulting engineer Warren Braun. See the brief about the second run of Night Call in 1968-1969.
---
Also see: