The Library at Wesley Theological Seminary, Washington DC
Wesley Theological Seminary is a United Methodist–affiliated seminary located in Washington, D.C. The school was founded in 1882. As a seminary affiliated with the United Methodist Church, the theology at Wesley is considered Mainline Protestant.
---
Randomly chosen program from the Wesley Theological Seminary:
An Alternate Methodology for Old Testament Study
Speaker(s): &nbspWalter Brueggemann
Date of Recording: &nbsp10/28/1985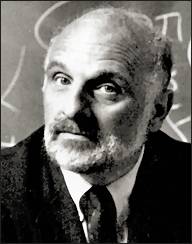 Description:
&nbsp Dr. Walter Brueggemann (1933- ) is an American Protestant Old Testament scholar and theologian who is widely considered one of the most influential Old Testament scholars of the last several decades. At the time he presented this Willson lecture, he was professor of Old Testament at Eden Seminary in St. Louis, Missouri. Brueggemann is a United Church of Christ minister and an advocate and practitioner of rhetorical criticism. Brueggemann speaks just over an hour on the tape, then takes questions. The break at 47:08 is where the original cassette tape was turned over.
Length:
&nbsp1:18:43