Boston University School of Theology
Boston University School of Theology (BUSTh) is the oldest theological seminary of American Methodism and the founding school of Boston University, the largest private research university in New England. It is one of thirteen theological schools maintained by the United Methodist Church. BUSTh is a member of the Boston Theological Institute consortium.
---
Randomly chosen program from the Boston University School of Theology:
Re-imaging Redemption: a Symposium on Feminist and Womanist Theologies, Tape 1
Speaker(s): &nbspI. Carter Heyward, Barbara Gerlach
Date of Recording: &nbsp1989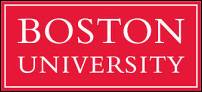 Description:
&nbsp The first speaker is Rev. Dr. I. Carter Heyward. She is an Episcopal priest and professor of theology at Episcopal Divinity School in Massachusetts. The title of her presentation is "Stretching the Boundaries, Encouraging Christology". The second speaker is The Rev. Barbara Gerlach, now on the staff of First Congregational Church, UCC, Washington DC. She is also an artist and a writer. She is active in Colombian human rights work and teaches English to recent immigrants from Latin America. Her talk is called, "Telling the Truth, Telling our Stories thorugh Art, Dreams, and Imagination". This series of lectures was sponsored by the Anna Howard Shaw Center at Boston University School of Theology. The six theologians who led the event -- Carter Heyward, Barbara Gerlach, Rita Nakashima Brock, Gail Paterson Corrington, Jacquelyn Grant and Delores Williams -- challenged age-old assumptions about human life, divine power, and Jesus Christ as the only true redeemer.
Length:
&nbsp1:23:19