United Methodist Communications (UMCom)
The General Commission on Communications (United Methodist Communications) is charged with the task of meeting the communication, public relations, and marketing needs of the entire United Methodist Church, reflecting the cultural and racial diversity within the church. United Methodist Communications provides resources and services to local churches and annual conferences.
---
Randomly chosen program from United Methodist Communications:
Interview with the Montana Logging & Ballet Company
Speaker(s): &nbspSteve Garnaas-Holmes, Rusty Harper, Tim Holmes, Bob Fitzgerald
Date of Recording: &nbsp2002 or 2003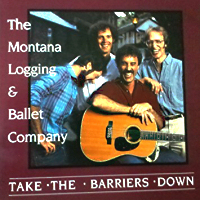 Description:
&nbsp This is the raw interview for a production. Interviewed by Tom McInally, The Montana Logging & Ballet Company is a group devoted to social justice expressed through satire, song, and recreational schizophrenia. Performing as a group for more than 30 years, the four members of the Montana Logging and Ballet Company first met each other in 1967 at Rocky Mountain College in Billings, Montana. The quartet has worked closely with the likes of Bishop Desmond Tutu, and performed for thousands of audiences across the U.S., including Congress and four United Methodist General Conferences. Musical satire allows these long-time friends opportunity to entertain, but their core message offers audiences a chance to chuckle at themselves and view their diverse differences in a new light. Recorded in 2002 or 2003.
Length:
&nbsp30:24