United Methodist Communications (UMCom)
The General Commission on Communications (United Methodist Communications) is charged with the task of meeting the communication, public relations, and marketing needs of the entire United Methodist Church, reflecting the cultural and racial diversity within the church. United Methodist Communications provides resources and services to local churches and annual conferences.
---
Randomly chosen program from United Methodist Communications:
Remembrances of the Central Jurisdiction
Speaker(s): &nbspWoodie White
Date of Recording: &nbsp8/28/2004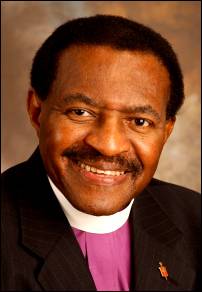 Description:
&nbsp Bishop Woodie White talks about his personal experience in the Central Jurisdiction of the Methodist Church, and his work in the merger process. This recording is from a series of interviews conducted by Pamela Crosby at a 2004 reunion of persons who were part of the Central Jurisdiction.
Length:
&nbsp3:56