United Methodist Communications (UMCom)
The General Commission on Communications (United Methodist Communications) is charged with the task of meeting the communication, public relations, and marketing needs of the entire United Methodist Church, reflecting the cultural and racial diversity within the church. United Methodist Communications provides resources and services to local churches and annual conferences.
---
Randomly chosen program from United Methodist Communications:
Honoring the Past
Speaker(s): &nbspJudith Craig
Date of Recording: &nbspAugust 2006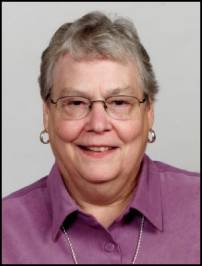 Description:
&nbsp Bishop Judith Craig speaks to the 2006 International Clergywomen's Consultation. She talks to an audience of clergywomen about the women who came before, working hard to create the opportunites for women that exist today in the church, and telling them they must continue the effort. The "secret sign" she refers to is holding up her fist and moving it in a "knocking on the door" action.
Length:
&nbsp20:27