Walter Brueggemann
The son of a minister of the German Evangelical Synod of North America, Brueggemann was ordained in the United Church of Christ.
An Alternate Methodology for Old Testament Study, 1985, Wesley United Methodist Seminary:
Bio from Wikipedia, 1/4/2012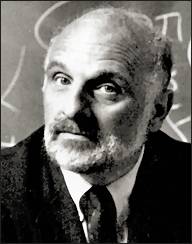 Walter Brueggemann received an A.B. from Elmhurst College (1955), a B.D. from Eden Theological Seminary (1958), a Th.D. from Union Theological Seminary, New York (1961), and Ph.D. from Saint Louis University (in 1974). He was professor of Old Testament (1961–1986) and Dean (1968–1982) at Eden Theological Seminary. Beginning in 1986, he served as William Marcellus McPheeters professor of Old Testament at Columbia Theological Seminary, from where he retired in the early 2000s.
Brueggemann is an advocate and practitioner of rhetorical criticism. He has authored more than 58 books, hundreds of articles, and several commentaries on books of the Bible. He is also a contributor to a number of the Living the Questions DVD programs and is featured in the program "Countering Pharaoh's Production-Consumption Society Today." Brueggemann participated in Bill Moyers' 1990s PBS television series on Genesis.
Originally a strong supporter of Israel and its Biblical claims, Brueggemann later repudiated Israel for its exploitation of "ancient promises" to create a "toxic ideology," and now claims that it's not anti-Semitic to stand up for justice for Palestinians.
Dr. Brueggemann is known throughout the world for his brilliant method of combining literary and sociological modes when reading Bible. V. S. Parrish categorized Brueggemann as being an exegete and theologian. As an exegete he has composed several commentaries (Genesis, Exodus, Deuteronomy, 1 and 2 Samuel, Isaiah, and Jeremiah). His most notable work was on the Psalter. As a theologian he has performed work as an editor for the Fortress Press series Overtures to Biblical Theology . In addition, Brueggemann development of OT theological methods consists of literary mode social function, and dialectical approach. Dr. Brueggemann's work of commentary, especially on the Prophets and Writings, is buttressed by an overwhelming number of monographs and articles on specific portions of the Hebrew Bible. Titles like David's Truth in Israel's Imagination and Memory (1985), Power, Providence and Personality (1990), 1 Kings and 2 Kings (1982), The Prophetic Imagination (1978), and Hopeful Imagination (1986) reflect his interest in the prophetic corpus.
An ordained minister in the United Church of Christ, Dr. Brueggemann currently resides in Cincinnati, Ohio (2008).